Meet the Doctors
Dr. Susan Mitchell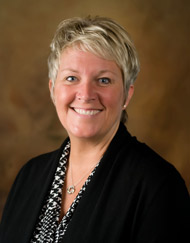 For years I suffered with migraine headaches that impacted the quality of my daily life.
"After numerous medical doctor visits with no results, I decided that I would consult with a chiropractor and underwent a series of adjustments at the age of 16. Before I knew it, my headaches were gone. I was amazed at the body's ability to heal itself!" After graduating from Normal Community High School , Dr. Mitchell began a job as a Chiropractic Assistant in Normal, Illinois where she was able to gain valuable experience in all aspects of patient care. During this time, she completed her pre-requisite course work at Illinois State University, and was then accepted at Palmer College of Chiropractic in Davenport, Iowa. During her four years at Palmer, courses included biochemistry, a major emphasis on anatomy and human physiology, X-ray, diagnosis, chiropractic adjusting techniques and patient care in the Palmer College Public Clinic. After graduating in 1996, Dr. Mitchell returned to the Bloomington/Normal area. With her dedication she has helped thousands of people over the last 22 years.
Dr. Mitchell's personal experience as a mother of two, has inspired her to complete further post-doctoral training specializing in the care of families (women and men of all ages,children, teenagers, pregnant women, infants).
"Although most people think of chiropractic as a treatment for headaches and back pain, I am always amazed at the different conditions that respond to our treatment. If nerve interference is causing the problem and I can remove that interference, the patient will improve and experience a higher health potential. It's that simple."
---
Dr. Kasey Riesberg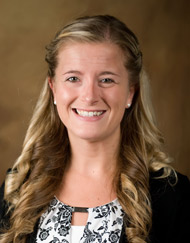 I wanted to help people in a natural, safe way, just like my Chiropractor helped me.
My journey with Chiropractic began when I was 14 years old and suffering from low back pain. I was in so much pain I could barely walk and at that age, I knew something was wrong. After seeing my mother's Chiropractor for several weeks I not only had relief from my pain, but I discovered my calling in life. I wanted to help people in a natural, safe way, just like my Chiropractor helped me. I grew up in Carroll, Iowa and graduated from Carroll High School in 2006. After high school, I attended the University of Iowa and earned my Bachelor of Science Degree in Psychology in 2009 with a minor in Sociology. To pursue my passion for Chiropractic I started at Palmer College of Chiropractic in Davenport, Iowa in 2010. During my college career, I served as a Biochemistry II tutor and a Radiology Intern.
I was also trained in various techniques including Activator, Flexion-Distraction, Sacro-Occipital, Diversified, Thompson, and Gonstead. Being a student intern at Palmer Clinics provided me with the training and experience to be a great Chiropractor but I wanted more experience with my true mission, treating children and families. In the Winter/Spring of 2013, I was fortunate to treat the people of Bequia in the West Indies through a clinic abroad trip. Being able to educate the youth about Chiropractic was the highlight of the trip for me. Upon graduating from Palmer in the summer of 2013, I became an associate Chiropractor in the Quad Cities for one year with an emphasis on pediatrics and prenatal care. I recently moved to the Bloomington-Normal to be an associate Chiropractor at Mitchell Family Chiropractic. I am excited to bring Chiropractic care and wellness education to the families. Our future is now. As a health care provider, I believe wellness should start from the womb and continue throughout life.
I am excited to share my knowledge and make a difference in the lives of the children and families of Bloomington-Normal.
---
Dr. Jeff Schmidgall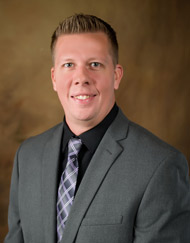 Within a few weeks of treatment my pain resolved. I continued to get treatment to improve the function of my nervous system until deciding to become a chiropractor myself in early 2010.
My first exposure to chiropractic was when I was a senior in college. I was involved in athletics from the time I was little and as a result, I was injured from time to time. My mid-back was first injured when I was playing basketball in junior high. I never sought treatment for my back pain and it occurred many times as I continued to play various sports. My final year of college, I re-injured my back to the point that I had difficulty sleeping. Fortunately, I was informed about a local chiropractor who treated sports injuries. Within a few weeks of treatment, my pain resolved. I continued to get treatment to improve the function of my nervous system until deciding to become a chiropractor myself in early 2010.
My family is originally from Central Illinois. I was raised near Groveland and attended Peoria Christian High School as well as Bradley University. My undergraduate degree is a Bachelor of Arts in music. I enjoy playing various musical instruments including piano, bass guitar, acoustic guitar, and violin. I am a classically trained violinist and have played with many symphonies including the Peoria Symphony.
While at Bradley, I had the opportunity to tour Denmark, Sweden, Germany, and Italy. I actually met my wife while in Florence, Italy. We have three children and live in Morton, Illinois. After finishing my degree at Bradley I attended Palmer College of Chiropractic. While there, I had the pleasure of training at Palmer's Community Outreach Centers as well as the Palmer
Clinic in Moline, Illinois. I also had the opportunity to treat many student athletes at the rehabilitation center located at Palmer's Academic Health Center. After graduation, I practiced in Eureka, Illinois as an Associate Chiropractor for one year where I further honed my skills.
I enjoy treating patients of all ages but have a passion for working with young athletes. I look forward to improving the health of you and your family here at Mitchell Family Chiropractic!
---
Dr. Holly Doherty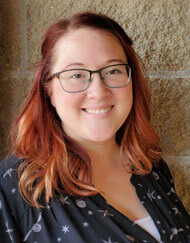 I am passionate about helping pregnant women, kids, and families of all ages get and stay well.
Hi my name is Dr Holly Doherty and I am excited to be a part of MFC's team of doctors. I grew up in the Peoria area and have been under chiropractor care since I was a child myself. So I know what an impact it can have. When I was young, I went for those playground falls and run ins during soccer. But as I got older, I developed migraine headaches and was shocked to see the immediate relief I could get. I was so grateful to not only have a solution but that solution not be the medication that often left me loopy and feeling worse. As I learned more about Chiropractic, I continued to get checked to make sure my nervous system was functioning the best it could be.
In growing up, I knew I wanted to help others find true health as well. I graduated from Palmer College of Chiropractic, Davenport, Iowa, in the summer of 2018. Combined with working as a massage therapist before chiropractic, I have worked in healthcare for more than 10 years. I can honestly say, I go into work every day happy, knowing that I am changing a person's life one adjustment at a time. I love removing interference and allowing children and adults to find their health and wellness, not in a pill, but by allowing their body to heal from the inside out naturally!
Thank you for visiting our site. Our talented team of doctors look forward to assisting each of you on your wellness journey! Call our Bloomington office today and schedule an appointment today!